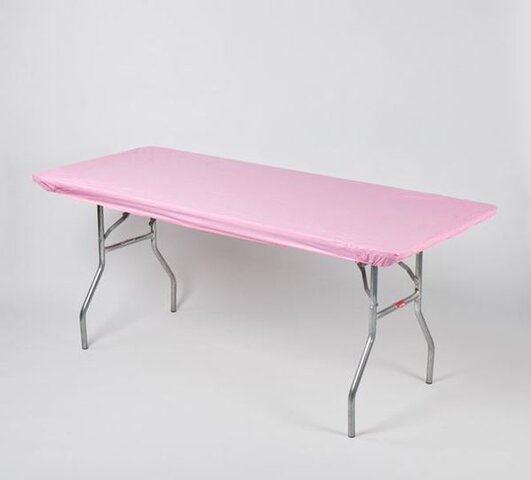 $12.00
Please call (763) 329-4158 to reserve this item

Description
Banquet Table Cover
This table cover is a lightweight, fitted vinyl table cover with specially-designed elastic edging that holds the cover in place, even in the wind. They are available in a variety of colors and sizes to fit most banquet and round tables. All banquet covers include a 4" self-adhesive tape strip along the length of each side for added support. These covers are durable enough to be re-used, yet affordable enough to be disposed of after a single use making clean-up "a snap!
Banquet Covers Environmentally Friendly
These covers are made with the environment in mind. Because these table covers are made with elasticized edges and are easy to clean, you have the option to use them over and over again. They are so easy to put on and take off, all you need to do is wipe them off and fold them for the next use.